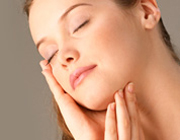 The skin is the largest organ of the body and its troubles are various. So the treatment for them is also diverse.
It includes medical, surgical and even cosmetic remedies.
Greenwood skin clinic is the first and the only private clinic in Japan where a plastic surgeon, a dermatologist and a facial therapist work together.
What is the most important factor when you choose a clinic?
We can provide you with "safety", "relief" and "effective remedies".
Moreover, our biggest purpose is to let you recharge yourself both physically and mentally through the treatment we provide.
The safety in the medical field highly depends on the education and training of the doctors.
Both of our doctors had been trained in Japan and overseas institutes where high quality services are given.
Both of them have Ph. D. degree and fellowship in each specialty.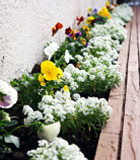 The relief about the therapy comes from not only the capability of the doctors.
Precise diagnosis and proper treatment by well-trained doctors are, of course, the shortest way to relieve the patients. However, there is more to it. The doctors choose the medical agents considering their quality in preference to their prices.
Botox, hyaluronic acid products are carefully chosen in terms of reliability.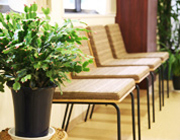 Amenity of where medical services are provided is also important.
We paid careful attention to the interior in order to avoid environmental allergy.
Cost of the treatment is another concern.
We may charge you comparably reasonable medical treatment fee.
That is because we have successfully reduced expense by inheriting the land for our clinic form our grandfather, and the building form our father.
In addition, we avoid the excessive advertisement.
Both of the doctors are the third generation of the local practitioners who understand the importance of the support by the neighbors.
We would not fail to live up to the people's expectations.
The name of "Greenwood"

comes from my surname "Ao (green) Ki (wood)". We hope that this Greenwood, which may be just a small plant in the beginning, will continue to grow to become a comfortable shelter for all of you.