Office hours
Mon
Tue
Wed
Thu
Fri
Sat
Sun/
Hol
AM
9:30〜12:30
○
○
○
×
○
○
×
PM
14:00〜18:30
○
○
○
×
○
×
×
Clinic hours: 9:30〜12:30 / 14:00〜18:30 (Saturday: 9:30〜12:30)
Closed on Thursday, Saturday afternoon, Sunday and national holiday.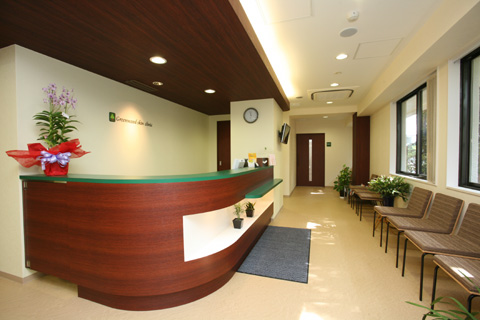 Access map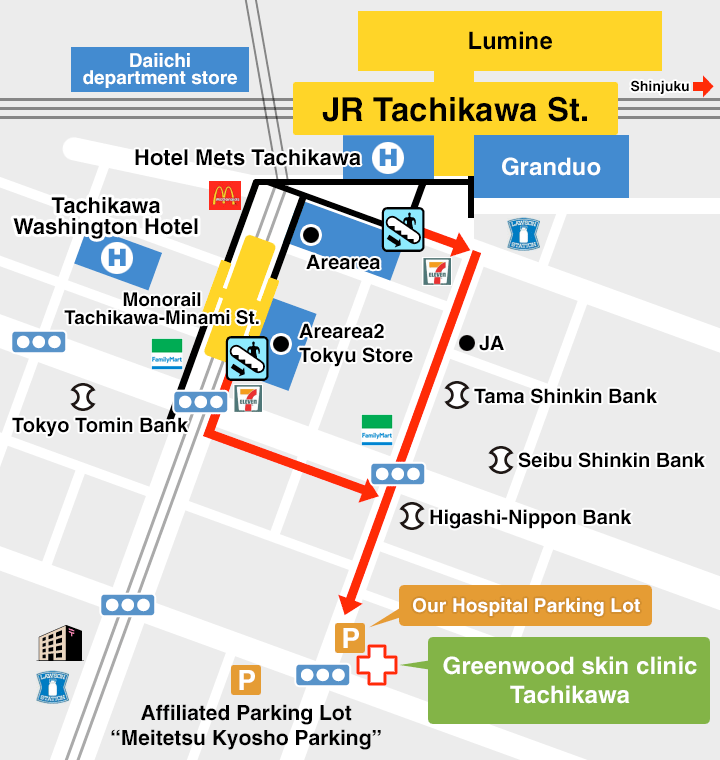 Take south exit of JR Tachikawa st. Go down the unroofed escalator just in front of "AREA VISION".
Turn right at Seven Eleven. Greenwood skin clinic locates at the second corner.
It takes 5 min from JR Tachikawa station and 3 min from Tachikawa-Minami station of Tama city monorail.
Free car spaces (for four) are available.
Greenwood skin clinic Tachikawa
3-11-20, Shibazaki, Tachikawa, Tokyo, Japan 190-0023
TEL: +81-42-523-2300
FAX: +81-42-548-5200